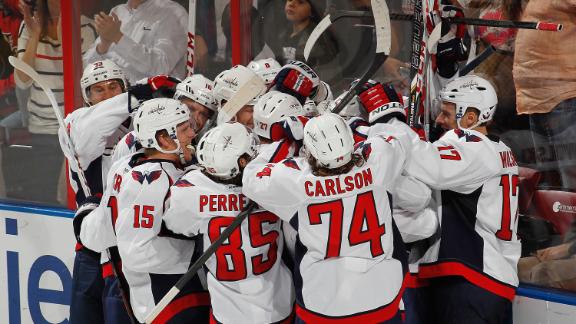 Oppa Brouwer GWGagnam style! (ESPN)
The Washington Capitals won a thriller in Sunrise, Florida, on Tuesday night, outgunning the Florida Panthers 6-5 in overtime at their home arena. The Panthers took the lead twice following an opening goal from Mike Ribeiro, including a two-marker advantage in the third period that looked to have ice the result for the defending Southeast Division champions. But a late charge, fueled by goals from Eric Fehr and Alex Ovechkin, tied the game late for Washington before Troy Brouwer won the game on a second-chance goal following a beautiful lead pass by Nicklas Backstrom. With their win, the Caps are now 4-8-1 and no longer last in the NHL. Small victories, y'all.
Penalties continue to be a worrying trend with this edition of the Capitals. It seems as though whenever the Caps begin to play well, they take a penalty of the stupid variety – a puck over the glass, a lazy stick play – and it either costs them a goal or costs them all of their momentum. That is something that cannot happen for a team that needs all the help they can get offensively right now and needs their defensive players to be rested for even strength play, not worn out by killing penalties.
no comments